Functional analysis is an essential part of transfer pricing. Recent international tax developments and disputes have demonstrated that functions, risks, and assets play a critical role in determining the transfer pricing methodology to be applied in controlled transactions. The OECD's approach to functional analysis was also amended during the BEPS project.

Functional analysis is a process of identifying and analysing economically significant functions executed by the parties, risks taken, and assets used in the transaction. In real life, doing functional analysis will usually require conducting a series of functional interviews.

A functional interview is a meeting with employees of an analysed company to clarify the functions, assets, and risks of the business. Since there are at least two companies involved in the transaction, it may be necessary to talk to representatives of both.

Why is functional interview needed?

You sometimes may hear that functional interviews are not necessary, as information about functions, assets and risks can come from intercompany agreements, websites of companies, annual reports, etc. However, the functional analysis should focus on the actual conduct of the parties of the transaction. The information from documents usually does not give a sufficient level of detail, nor it provides an insight into actual conduct.

How should the functional interview be handled?
There are six critical steps to a successful functional interview that are summarised in the picture below.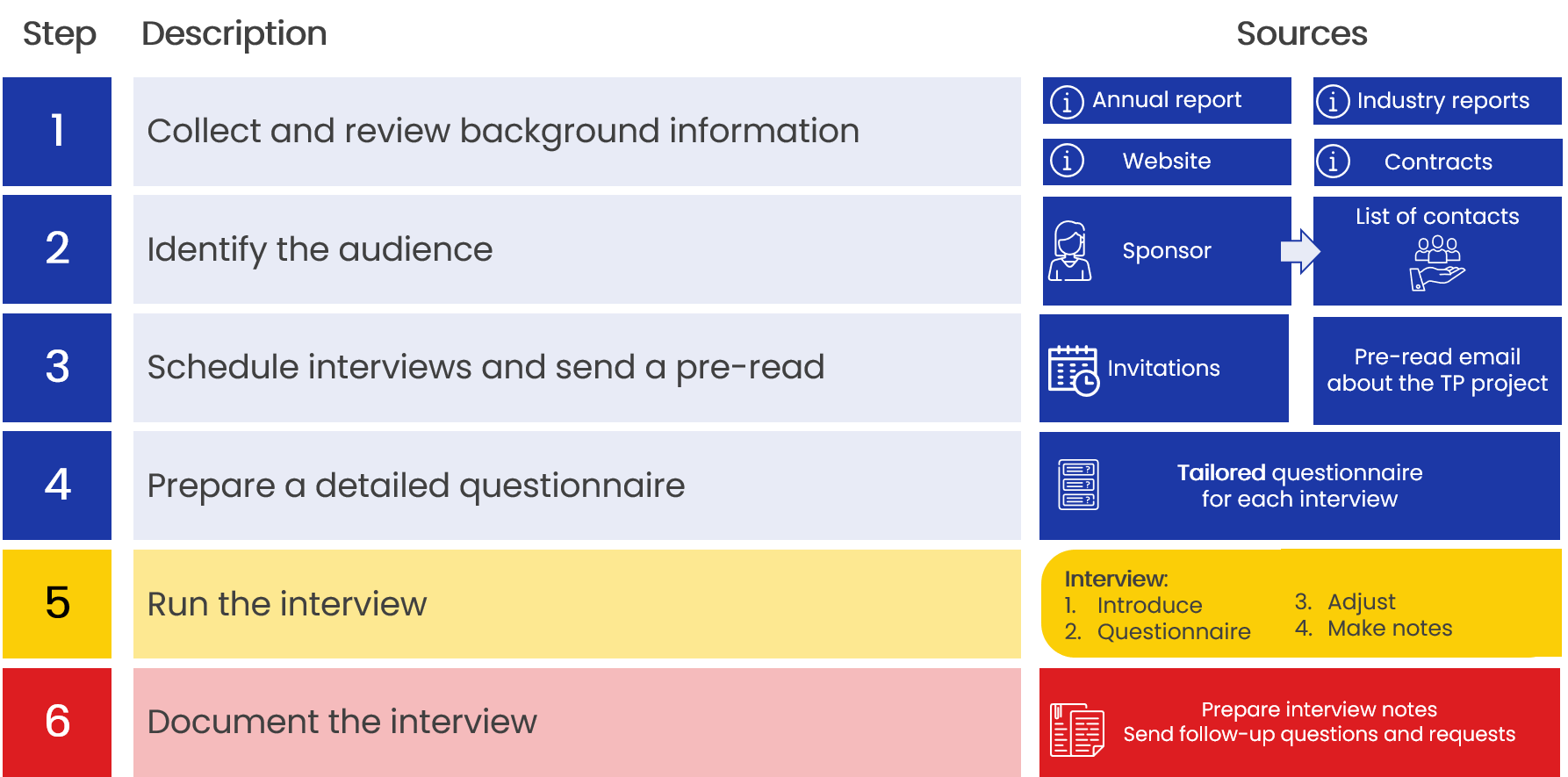 Here are a few additional sources that may help you to prepare questionnaires for your functional interviews:
What are your experiences with functional interviews? Share your hints and tips, and we will add them to the post!
For more details about the textbook and the course, contact us:
Write to Borys on LinkedIn:
Created with